Healthy Green Choice reduces poisonous food on the Nairobi market
The Daily Nation of Kenya shared an article titled 'Food on sale filthy and contains poisons,' today, 5th March 2018. This blog summarizes this article, pointing out the complexity of the challenges faced that are the proponents of dangerous food. It then presents Healthy Green Choice's approach as a solution towards how food safety can be addressed and improved. Read the full article from the Dialy Nation, By JACQUELINE KUBANIA via this link.
What is the Problem: Food is contaminated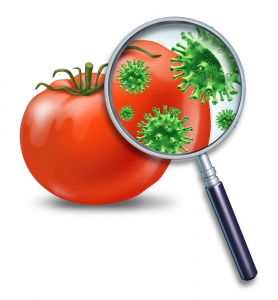 The article points out that amongst other sources of food, fresh fruits and vegetables are also contaminated.
 "Milk, fruits and vegetables are also compromised, leaving Kenyans with limited options for safe foods and contributing to a growing disease-burden that continues to clog health facilities and derail economic development.
In addition, several other local studies have found that fruits and leafy vegetables contain high levels of pesticide residue and heavy metals, because of unscrupulous farming practices such as using contaminated water and failing to wait out the requisite period of time between spraying and harvesting."
Why is our food contaminated?
Water source
A good quantity of vegetables eaten in Nairobi is grown with untreated sewage water, as was the case with one farm just a kilometre off the Njiru-Ruai road in Kasarani Constituency in Nairobi that grows maize, sukuma wiki, spinach, managu and other leafy greens.
Soil quality and harvesting and processing procedures
Lack of soil testing means that farmers overuse fertilisers of chemical and organic inputs. "The fertilisers used during planting and weeding, the pesticides, the preservatives after harvesting, the bacteria that is introduced during retailing, all have the capacity to end up in our bodies and make us sick."
There is no value perceived for enforcing food safety regulations
Probably the most surprising section of the article was that whilst a national traceability system has been introduced, and whilst compliance criteria have been developed such as Kenya-GAP, farmers complain that adhering to these standards is expensive.
"Virtually every farmer complained of the very high standards of compliance and the majority felt that these costs were not balanced by an increase in price for compliant produce," Dr Ndiritu in his study noted.
There is no comprehensive food safety policy in Kenya
Food safety regulations in Kenya are scattered over several government agencies, creating a bizarre situation where it is difficult to pinpoint who is fully responsible for the safety of food that Kenyans eat.
"This has led to the creation of the National Food Safety Coordination Committee (NFSCC), which was established to coordinate interagency efforts and to attempt to streamline the implementation of 22 food safety and quality legislation that have been passed through various Acts of Parliament over the years.
Although the NFSCC was a step forward, Kenya operates without a comprehensive food safety and nutrition policy, a document that has been introduced in Parliament several times without ever seeing the light of day."
How will Healthy Green Choice create a change?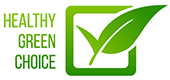 Healthy Green Choice (HCG) is a label that creates value to food systems based on compliance with economic, environmental and social (inter)national standards for responsible production and handling of food. This model encourages producers and other value chain players to produce and handle responsibly, in accordance with food safety standards, through offering them a crucial economic incentive: they receive a better return on investment by selling their produce through HGC food systems.
The process criteria and documentation are based on compliance-related outputs to voluntary certifications ( such as EU-organic, Fair, Fair Wild), principles to Good Agricultural and Collection Practices and (inter) national standards (Global GAP, KS1758, HACCP & ISO22000).