Could your fruit vendor be selling you poison?
By Allan Mungai | Published Thu, February 22nd 2018 at 00:00, Updated February 21st 2018 at 22:51 GMT +3; Standard
It is a foregone conclusion that eating fruits is one of the best ways to keep healthy. As they say, an apple a day keeps the doctor away.  But chances are the apple, mango or banana you are eating may be doing you more harm than good. The fruit business has experienced rapid growth as more and more Kenyans become conscious about maintaining good health. However, driven by the urge for quick sales, unscrupulous traders are using harmful chemicals to hasten the ripening of fruits, uncaring about the dangers they are exposing consumers to.
After months of investigation, The Standard has established that there is an elaborate scheme to accelerate the ripening of fruits to meet the growing demand.  Our investigations revealed that some fruit vendors are using calcium carbide, a chemical used in manufacturing fertilisers and in welding, to induce ripening. The practice has gained notoriety among fruit vendors and the fruit processing industry and caught the attention of the Ministry of Health. Some of the fruits ripened artificially are bananas, mangoes and sometimes apples and pawpaws. Meru and Kirinyaga counties are among the largest producers of bananas and mangoes. Murang'a and Makueni counties are major producers of mangoes.
Major towns
The fruits are later supplied to consumers in Nairobi, Mombasa, Kisumu and other major towns in the country. In a circular last November, Director of Public Health Kepha Ombacho accused vendors of endangering consumers by taking shorter and dangerous routes to ripen fruits. "As you are aware, calcium carbide causes serious health hazards, including cancer, to consumers of these fruits and workers who are in direct contact during application of this chemical," Dr Ombacho said. But the warning has not deterred the practice. The use of calcium carbide to ripen fruits is banned in many countries, including Kenya. Continued use has been blamed on poor enforcement of the law.
The Standard spoke to vendors in Nyeri, Meru, Murang'a and Kirinyaga on how artificial ripening is done. Some said they knew how to ripen fruits artificially but did not do it. Kirinyaga County Public Health Officer Evans Kago said the effect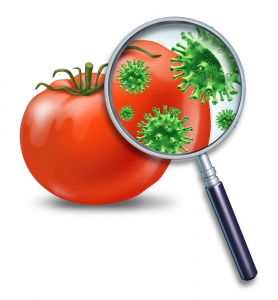 depends on the volume and frequency of consumption of the chemical. "Calcium carbide has serious side effects, chief among them being it causes cancer. You might not see the effects until the chemicals accumulate in the body. There is a maximum amount of this chemical the body can take. But when you go above this level, it turns into poison," Mr Kago said. At Whispers Market in Nyeri Town, vendors said artificial ripening of fruits was an open secret. They said it was done in Kibingoti in Kirinyaga County, especially in the cold season when fruits might take over a week to ripen.
Rose Mureithi, a trader at the market, blamed the practice on the desire to make quick money. "It is done because of greed even though it is not as widespread here. The demand for fruits pushes sellers to use shortcuts," she said. Ms Mureithi said hers was a clean business. She showed us a bunch of unripe bananas hanging from a short sisal rope in her stall at the market. Three days "These ones will ripen in about three days," she said. "I use natural methods for two days then hang them here to ripen slowly. The fruits that are ripened artificially also rot quickly. If you don't get a market for them, you lose." Some traders in Kibingoti said reports that chemicals were being used to ripen fruits were affecting their businesses. "I would not deliberately use chemicals. I take care of my family through this business and I wouldn't want it to end for engaging in malpractices," said a vendor who sought anonymity. Others said they knew fellow traders who used the chemical to ripen their fruits. "Their activities have affected business. Many people are afraid of buying our fruits now," said an elderly female trader. Charity Gichira uses avocados and passion fruits to stimulate the ripening of other fruits. "The use of chemicals is wrong. The best way is to store unripe bananas with passion fruits or avocados in an airtight bag. Avocados have a lot of heat and will cause bananas to ripen fast," she said. Ms Gichira said it was easy to identify bananas that were artificially ripened. "They have a deep yellow colour but are green on the edges. And they are not so sweet."
Mathira West Public Health Officer Samson Miano said they carried out a study in the area after complaints but the results were negative. "Some people say it is happening but we did not find any fruits ripened artificially in the study we did. But we will take samples for further analysis," he said. The Ministry of Health has started a campaign to sensitise Nyeri residents about artificially-ripened fruits. Kago said they were focused mainly on Kibingoti, a small trading centre along the Nyeri-Nairobi highway. "When we mapped out areas where people may be using chemicals on fruits, we were directed to Kibingoti," he said. "We tried to trace the trend in the county (Kirinyaga) but did not find any cases. We know it is rampant and we are still looking out for it." The Meru Banana Farmers Co-operative Society issues members with ripening kits to ensure that chemicals were not used. The association is one of the largest banana producers in the country. The kits, according to the society, reduce the ripening period and keep the bananas safe before consumption. Read more at: https://www.standardmedia.co.ke/business/article/2001270662/beware-that-fruit-vendor-could-be-selling-you-poison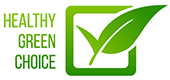 Healthy Green Choice (HCG) is a label that creates value to food systems based on compliance with economic, environmental and social (inter)national standards for responsible production and handling of food. This model encourages producers and other value chain players to produce and handle responsibly, in accordance with food safety standards, through offering them a crucial economic incentive: they receive a better return on investment by selling their produce through HGC food systems. Green Rhino Kenya Ltd maintains the label, manages the benchmark for the participation of chain players and promotes a market for Healthy Green Choices.